U.S. Army Task Force Regulators 1st Battalion, 6th Infantry Regiment Staff Sgt. Fred Hampton, of Lexington, Ky., kneels on a knee to talk with a young Iraqi boy at the future site of Regular 6 Park in the Thawra 1 section of the Sadr City District of Baghdad on June 20.
Photo: Tech Sgt. Cohen Young, Joint Combat Camera Center Iraq.
There are no words to express everything conveyed by this photo. To me, it represents the highest ideals of our country and our guys, and the hopes and aspirations of the Iraqi people.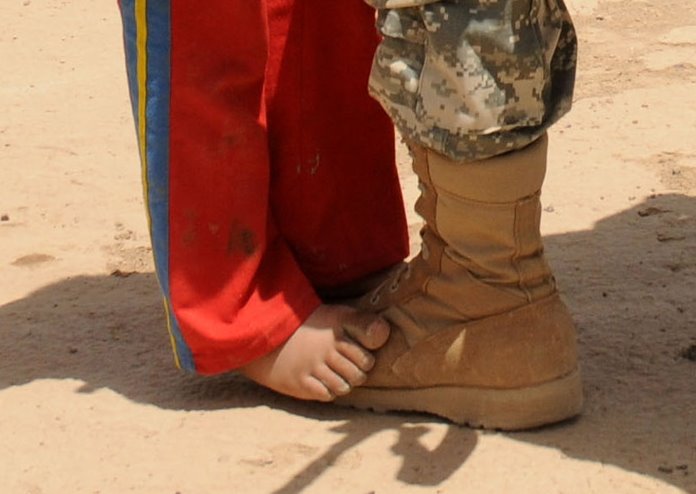 Note the reason the boy is standing on the troopers boots is that the ground gets very hot. In a very real sense, the trooper is providing relief that is more than just metaphorical.
This is why we fight.